Your People Are Waiting For You. They Need The Transformation Only You Can Provide.
We're Here To Help You Find Them.
My Name Is Jesse Koren And Before My Wife Sharla And I Taught over 50,000 Holistic Coaches and Holistic Practitioners how to  Confidently Attract Clients I Struggled To Get Even One… I Had To Go Back To A Job I Couldn't Stand Even Though I Was Good At What I Did
For as long as I can remember, I've always wanted to help people transform, heal and live full lives. I want to live in a more peaceful and compassionate world of possibility where people feel empowered and know they matter.
I went to school for Psychology and became a Camp Counselor, but I reached a point of burnout fast! Working over 12 hour days, I did the math to discover I was making just a little over $4.00 an hour. Burnout was hitting fast and hard, and I wasn't truly helping anyone because I was so exhausted. I heard about this thing called life coaching and decided, "I can do that!" So I moved to California and I went to Life Coaching School. I did what all the other life coaches out there did, I hung flyers talking about my services and waited for the phone to ring.
But it didn't. Well, one day it did. It was My Mom. "Get a job!" She said.
I kept trying to get clients but when Sharla and I could barely pay our bills in our tiny one bedroom apartment in Santa Cruz month after month, I caved and took Mom's advice. Day after day I went to a job I couldn't stand and felt pretty bad about myself. Until one day when I was sitting in the living room, and Sharla came running to me excitedly!
"I just had a divine download." She said.
That moment unlocked everything.
My Name Is Sharla Jacobs And Before I Co-Created A Global Community With Jesse That Has Mentored Many of the Transformational Leaders You See Out There Today, I Was An Acupuncturist and Life Coach with $80,000 In Student Loan Debt, Wondering Why Nobody Could Seem To Afford My Services Or Wanted What I Had
"Jesse!" I said, excitedly.
"You know how I've been making all these calls to get clients, and they seem to just be turning  people off?"
"Yes."
"I think I understand it now… the way I've been trying to sell isn't aligned with the way I do acupuncture. But check this out…"
Just a few days before this "download" came, I remember standing in the grocery store holding an organic avocado in one hand and a conventional in the other. Realizing that the difference of a dollar mattered when I was struggling to pay the electric… wondering HOW and WHEN I'd be able to live my values, doing the work that really mattered to me, that I'd worked so hard to gain mastery over. I met a coach who told me I could "triple my income" in 90 days if I just did what he told me to do. And what he told me to do was make 100 sales calls a week with potential clients until I got good at it. Well, I wasn't good at it and I didn't like it all… until… the moment that changed everything when Heartselling™ was born.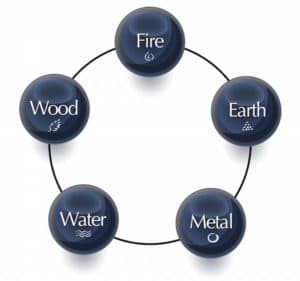 Heartselling™ has transformed the lives of thousands of Coaches and Holistic Practitioners...and the millions of people they've touched through the communities they've led.
It's based on The 5 Elements of Acupuncture… Fire. Earth. Metal. Water. Wood.

And I can't wait to share it with YOU.
We Are Thrive Academy… And We're Creating A World Where Coaches and Holistic Practitioners Get to Do the Work they Love AND Earn a Great Living...
And we're not just "saying that." We're doing it. Collectively, Thrivers have generated over 100 Million Dollars in the last 12 years. And we're just getting started. Over the next few decades we'd like to see the majority of coaches and holistic practitioners making 6 figures and changing the world, respected like doctors, everywhere.
We've been able to lead an unparalleled movement in the coach and holistic practitioner training space through passing on the 5 Elements of Heartselling™, creating a deeply connected community, and teaching business and marketing systems that don't feel like business and marketing at all… they feel aligned with the way you do your transformational work in the world.
"I Love Thrive"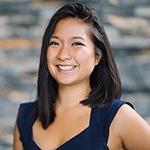 "I flew from Singapore 5 times to be at Thrive events. I didn't know how I would make it happen but I did. All I knew was without this formula, and without Heartselling™, the systems and mastery, I wasn't able to have the types of sales conversations that built my dream business.
Even though I was 1000s and 1000s of miles and 15 hours away I created a community that kept in better contact with me than my friends back home!
Right now I'm coaching clients in 5 continents. Clients in Brazil and Spain… Featured in Speaker Series, Having $10,000 months. It's been an incredible journey to get there and would not have been able to do it without Thrive templates, systems, mentorship and breakthroughs and the community."
--Ying Han Cheng
We've Been Able To Help Each Of The Following To Attract Clients Without Compromising Who They Are:
Massage Therapists
Acupuncturists
Holistic Doctors/Doctors
Ayurvedic Practitioners
Counselors
Therapists
Energy Healers
Entrepreneurs
Bodyworkers
Hypnotherapists
Nutritional Counselors/Nutritionists
Mind/Body practitioner
Physical Therapists
Psychics
Intuitive
Speakers
Workshop Leaders
Psychics/Intuitives
Tantra Practitioners/Teachers
Naturopaths
Spiritual Counselors
Yoga Instructors/Studio Owners
Pilates Instructors
Career/Business Coaches
Health Coaches
Business/Marketing Coaches
Emotional Eating Coaches
Community Leaders/Builders
Here's What They've Gone On To Do
"I am now the person on stage who can count on a rush to the back of the room."
"Today was a life-changing moment. I got my dream here... The selling part of my talk was the funnest part! I got this rush to the back of the room. There were about 80-100 people in the room and 80-90% of the room ran to the back. I am now the person on stage who can count on a rush to the back of the room. Can you imagine how powerful that is? It's a whole new level of confidence. And I know I can count on that. Since then, my biggest earning month has been over $74,000."
Morgana Rae, Charmed Life Coach and Money Goddess
www.MorganaRae.com
---
"I generated over $25,000 in new client sales in the first month of the program!"
"Before working with Jesse and Sharla I was so overwhelmed with my business that I felt like I was drowning. I was working with so many different modalities, people didn't know who to refer to me and I was barely making enough to pay my bills.
At the initial weekend workshop I realized that while I had invested tens of thousands of dollars in my personal growth I had never invested anything in business training! I had a burning desire to make a big difference in the world and realized I needed the nuts and bolts and the right community in order to be successful.
In the Client Attraction Mastery program I learned Heartselling and how to not give away my services for free. I raised my prices and connected to the value of what I have to offer. I generated over $25,000 in new client sales in the first month of the program! (This was more than I had earned in the previous year.)
I am so grateful to the Thrive programs and community. I feel as if I am part of a family. Jesse and Sharla are incredible role models of what is possible when coming from the heart."
Amy Cheryl, A.P.P
www.SafetoShine.com
---
"Knowing I have created a career doing what I am meant to do and earn a living doing it has changed my life forever!"
"I had just quit my successful corporate job to launch my dream business when I first discovered Jesse and Sharla. I had 1 client and was earning $750 per month. I was scared and worried that I'd have to go back to working a J.O.B. that I hated, giving up on my lifelong dream of teaching, motivating, and inspiring people to be their very best.
Through Jesse and Sharla's programs I got the tools and support I needed to create a six figure business. My best sales month so far has been $10,450! Knowing I have created a career doing what I am meant to do and earn a living doing it has changed my life forever!"
Susan Berke, Business Coach
www.SimplyInspired.com
---
We've Given over $15 Million in Scholarships to People Just Like You to Attend Our Signature 3-Day Live Event, "The Client Attraction Summit."
Pretty much every coach or holistic practitioner we've trained got started as one of the many recipients of millions of dollars in scholarships we've given to people just like you from all over the world to our Client Attraction Summit.
And if you're still reading this, we think you're potentially a great fit for our community.
At the Summit we'll reveal...
Our Heartselling™ System that will teach you how to enroll ideal clients from simple conversations…
How to talk about what you do so they feel inspired to work with you (instead of you feeling pushy or salesy)...
How to get comfortable with charging more…
And a lot more!
Plus you connect with hundreds of coaches and holistic entrepreneurs with the same challenges, and part of an instant family that will lift you up, love you and hold you to your highest.
Want to see if you qualify?
We're looking forward to seeing you Thrive.
Love & Prosperity,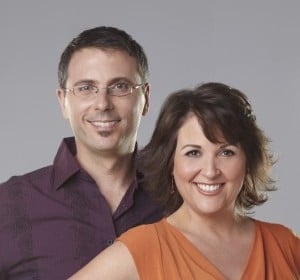 Jesse & Sharla